Royal College of Art / 1st year
Group Project , Collaboration work between RCA in London and Parsons in NYC.
Yanyi Ha, Jiaji Shen, Agnese D'amore, Chandini Azeez
Brief: Design a new route throgh the city, drawiing footfall away from the unpleasant Buckingham Palace Road.
Given Site: Private Garden in Buckingham Palace Road
new accesses and elements for communication between the public and private area. 
Drawing by Yanyi Ha/ Adobe Illustrator, Auto CAD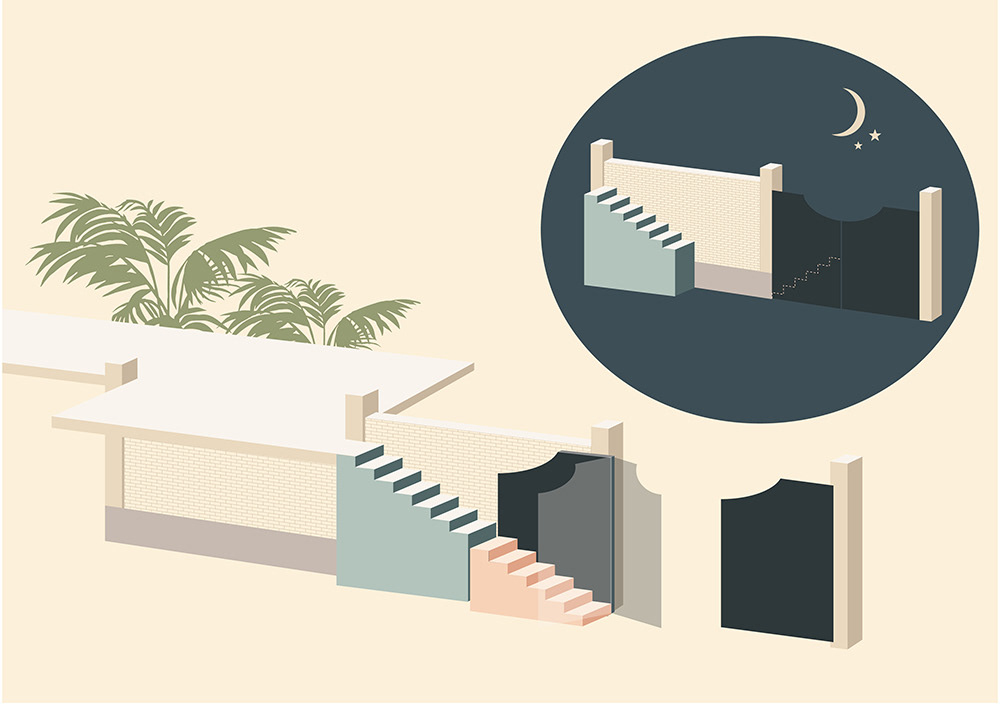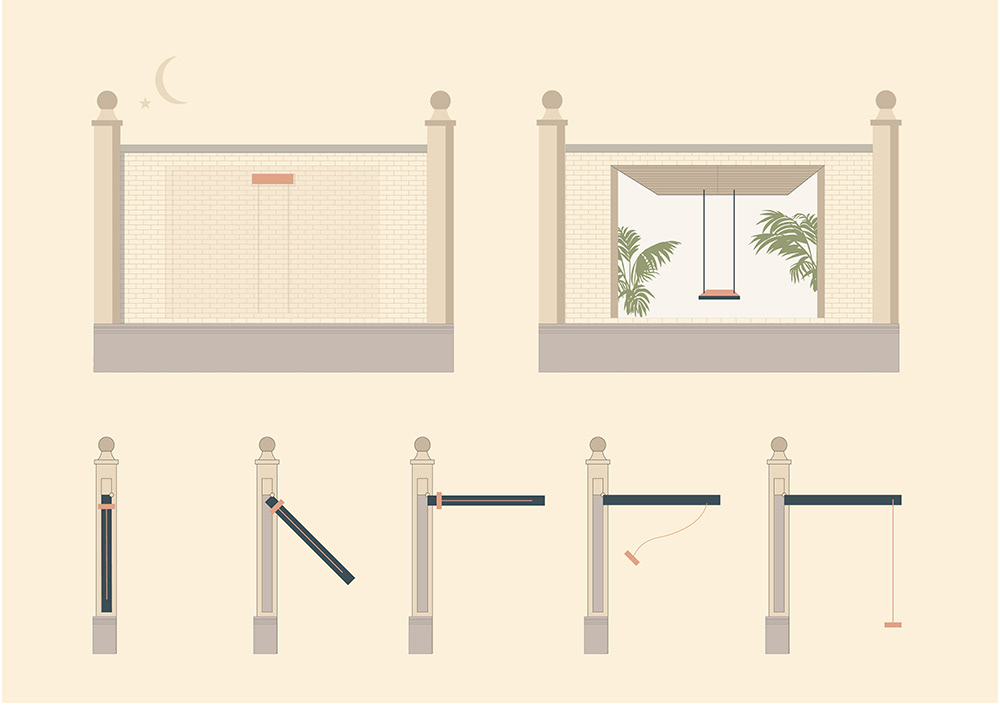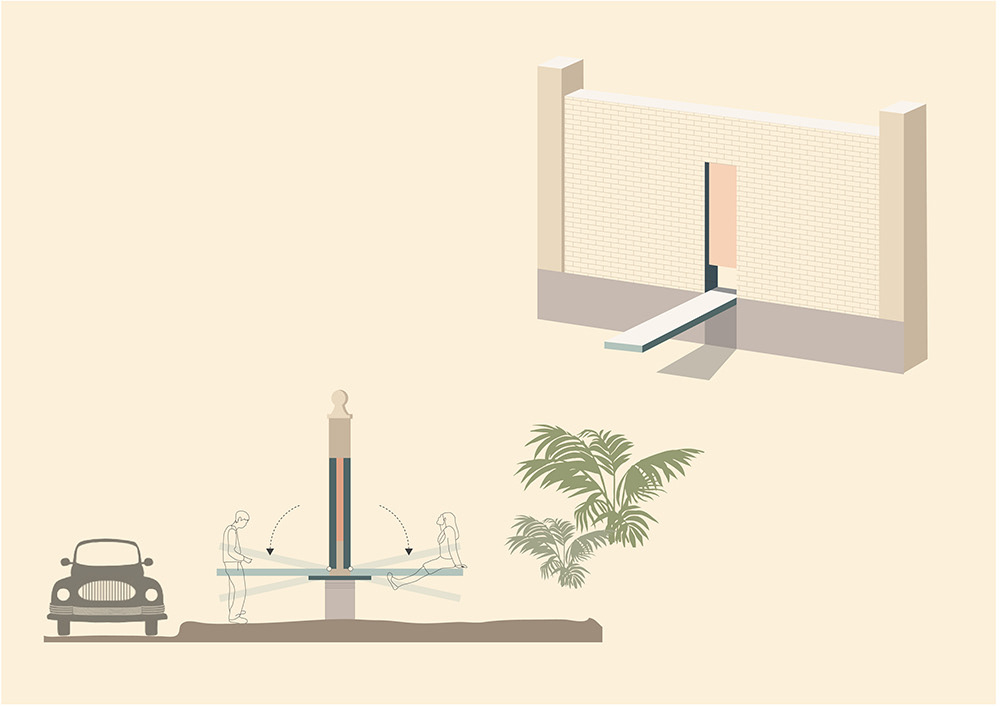 SITE ANALYSIS, SITE DRAWING
Buckingham Road, near from Victoria station
Drawing by Jiaji / Auto CAD, Photoshop
ELEVATION DRAWING
On the street, view from the out of the garden at night and daytime.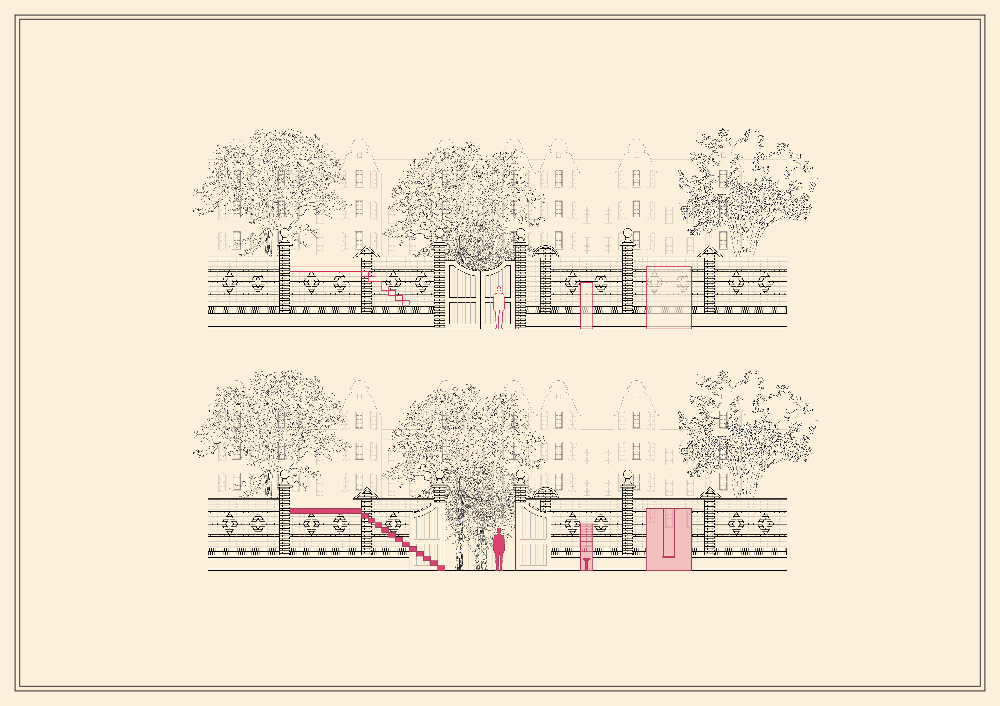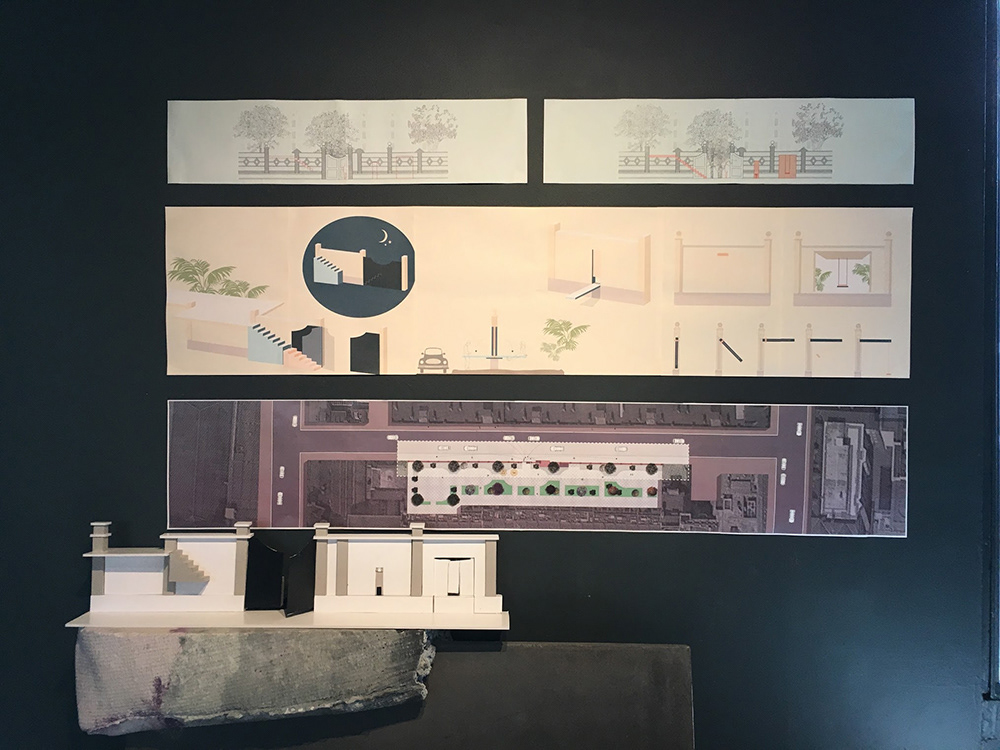 MODEL 
Formboard, cardboard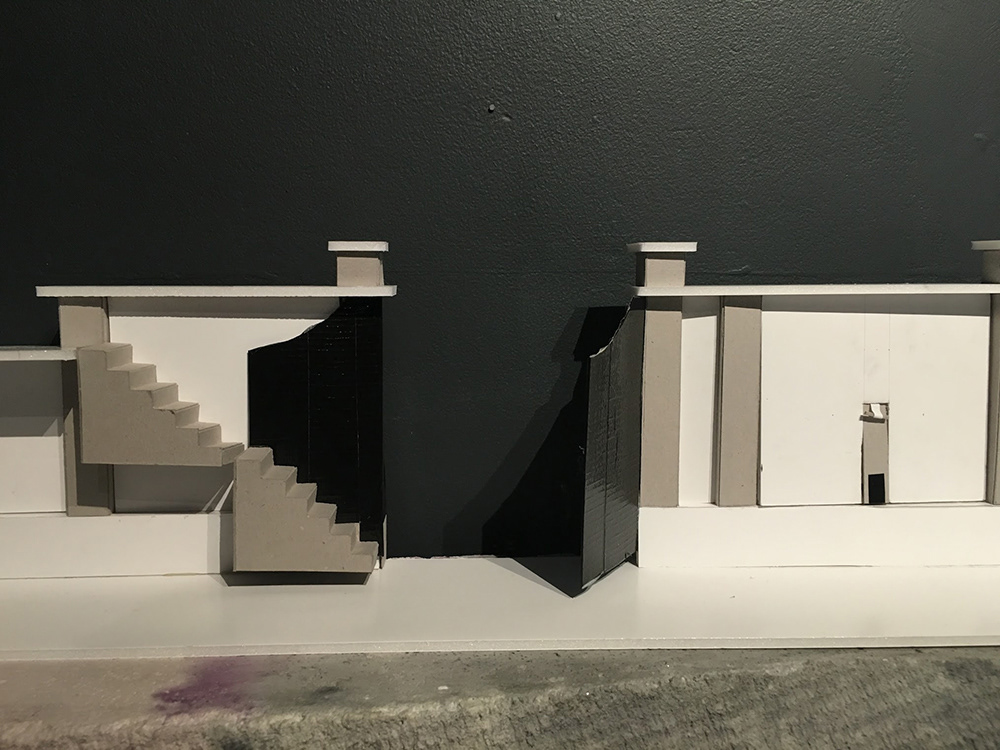 IDEA SKETCHES 
by Yanyi Ha