MA interior design, Royal College of Art _1st project
<After visiting the Chiswick House, translate something from an element in the Chiswick House>
Final Presentation, Movie Clip
Model: hand drawing /w pencil, form board
Movie Clip:Adobe Illustrator, Photoshop, After Effect, C4D
MOVEMENT OF THE SUN_FROM SUN RISE TO SUN SET
Set up date (16.Sep,2015) and time (06:04-19:50) and then look at the movement of shadow according to the sun path on Google Earth and SunCalc web site.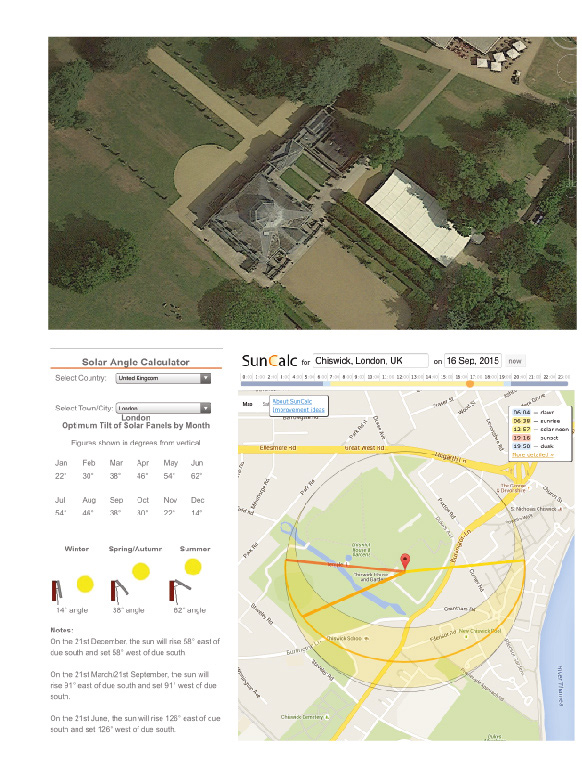 WINDOWS_RELATION BETWEEN INSIDE AND OUTSIDE
We can see the various ciew through windows. It is the omportant element to connect between inside and outside in the space, and by exploring this aspect we can start to build relationship between the inside and outside.
Site: Link room in Chiswick house, London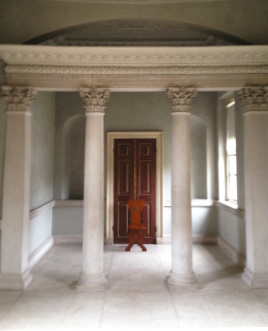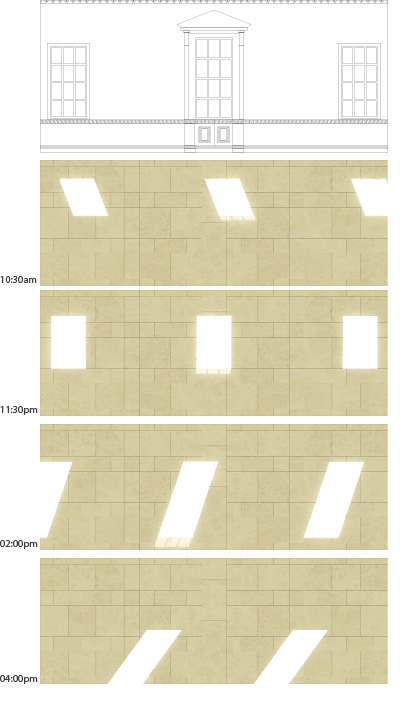 SIMULATION_FROM THE SUN-RISE TO THE SUN SET
Exploring how to change the appearance of the sun-light on the floor.
By setting up an IPad we are able to simulate the movement of the sun-light scaled to the model of the room, during the day cycle of the sun.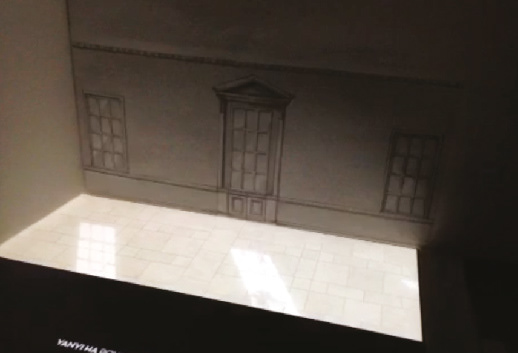 From the movement of the sun-light, a pattern can be created.
This is then translated into the tile pattern below.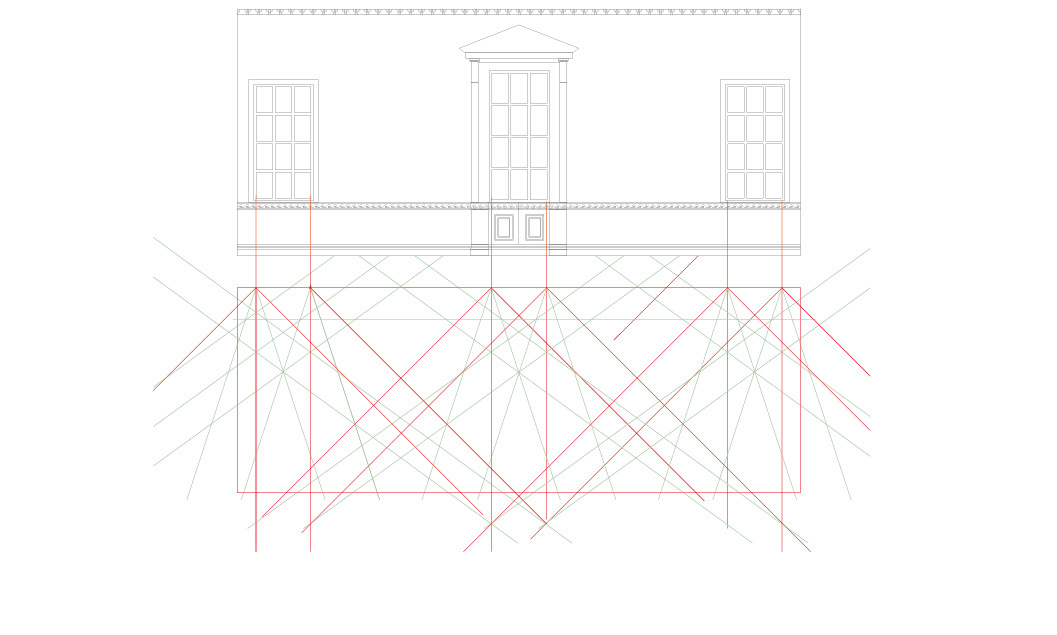 COMBINING PATTERN & SUNLIGHT