Some signboard was thrown away because they were not working. So I developed them to future signboard in my imagination. It could be having some moving images like animation, even though I cannot make it physically. I had a collaboration with motion graphic designer J.J.Shim (my husband), we applied a new technology 'projection mapping'. Even though there is no lighting inside the alphabet frames, it looked like real lighting and having moving images. We showed this project only one time exhibition '2012 Seoul Design Festival',
 'copy my idea as much as possible' 
This is for campaign, I really believe that designer can change this world. We should have responsibility for better life and better environment in our future. I love my job.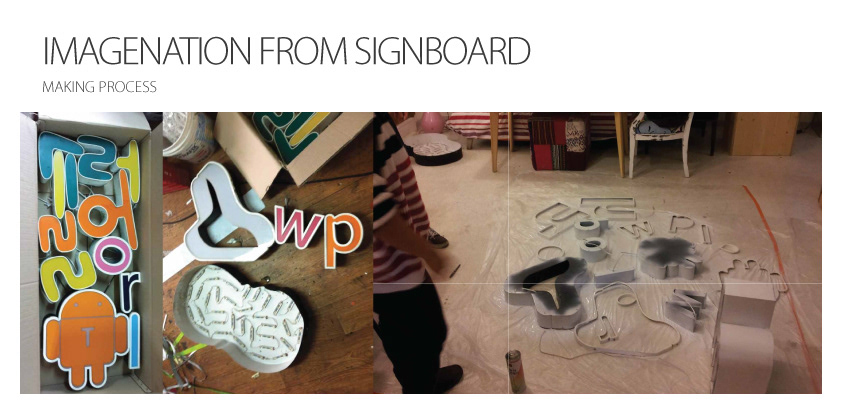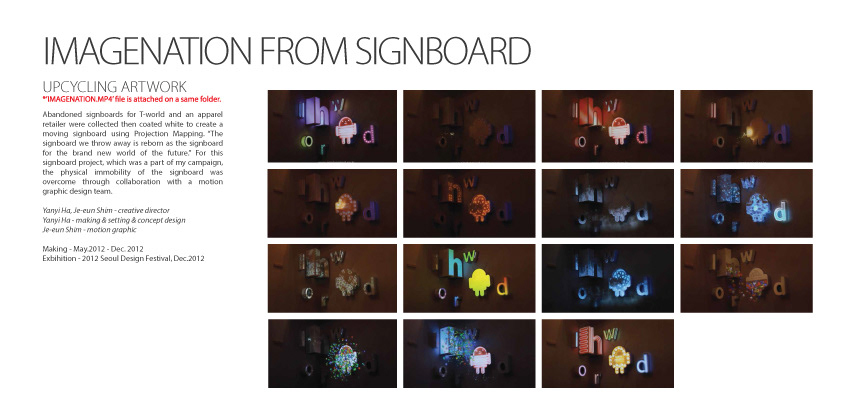 collected signboard from the bankropted shop, and then cleaned and dusted up, re-paint to the metal frame. and reformed the acryl plate with many patterns and colours. Since the almost signboard in Korea has LED light inside which has long life cycle, it can be good light.